Halifax, Nova Scotia, Canada...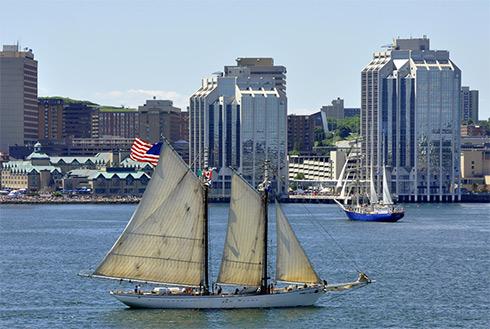 The city of Halifax and its surrounding communities make up the Halifax Regional Municipality in the Atlantic province of Nova Scotia. Here, history, shopping, fine dining, sightseeing, folk music, the arts, gallery exhibitions and festivals provide unique and entertaining diversions for all tastes.
There's a wealth of opportunities to explore Halifax's rich culture, including Symphony Nova Scotia and the Neptune Theatre. Visit the Halifax Harbour, one of the busiest ports in Canada and second-largest in the world and admire the expansive natural harbour. Next, take a stroll through Halifax's streets and get a glimpse of the city's past through its stunning historic architecture. The Town Clock located at Brunswick and Citadel Streets is Halifax's most recognized landmark.
Downtown, a collection of lively neighbourhoods await you, complete with upscale boutiques, bars and live music. In the centre of downtown is Citadel Hill (Fort George) - a star-shaped hilltop fort built in the early 1800's. Climb to the top for a breathtaking view of the harbour.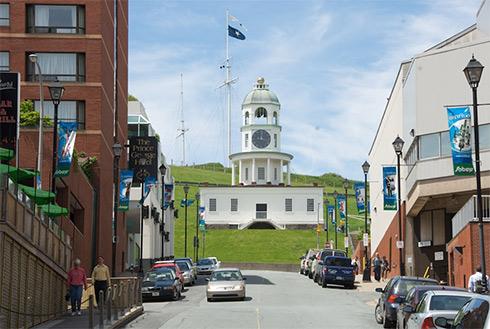 But Halifax's busy urban lifestyle is probably most evident in the scenic waterfront region. Beginning at Sackville Landing and heading towards Purdy's Wharf, you'll find shops, pubs, warehouses and some of the city's oldest buildings.
Want to see even more of what Nova Scotia has to offer? A short drive along the scenic coast takes you through picturesque fishing villages, including the world-famous Peggy's Cove. You may even spot whales and other marine life. After all, Halifax is also a world-class whale-watching destination and home to dolphins, seals and many species of fish.